Problem
Summary
A customer has emailed a new ticket to your service desk (or used the portal).
Another person replies to the ticket emails (or the customer has used another email address).
Instead of commenting on the existing ticket, a new ticket was created.

Details
When ingesting emails to Jira, there are five stages where problems can happen:
(1) Sending the email > (2) Mailbox > (3) Jira Mail Handler > (4) Ticket Matching > (5) Permissions
When an email from another email address is sent, Jira will not recognize the sender as entitled to comment on the issue, since
.. the email address differs from the original customer's email address ( => not the same customer ) and
.. other customers are not allowed to see or interact with other customer's tickets (without further setup)
Will this work for you?
You're running Jira Service Management
The email addesses replying to your tickets are known and this list is relatively stable (e.g. your customer is an organization)
Will not work if ..

The emailaddresses to handle vary frequently (e.g. many individual customers)
There are issues with the other stages
Solution
1. Create an Organization for all customers that belong together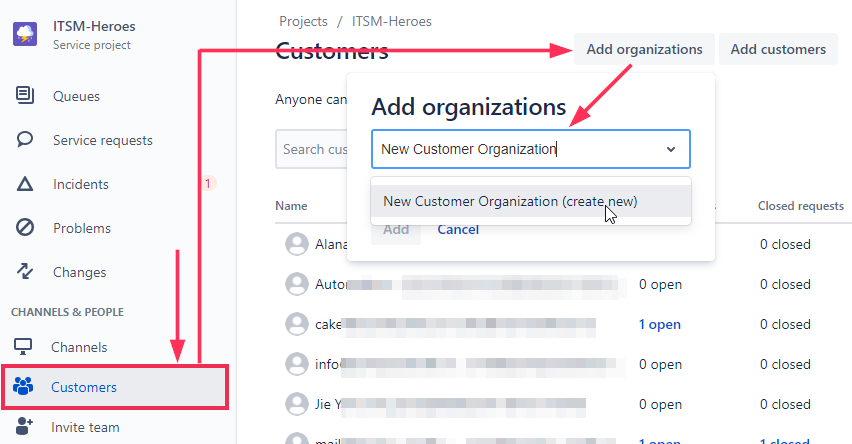 2. Add all customers to that Organization
Add the email addresses of the customers which belong together to that organization. This will move them from the 'general customers list' to the specific list of that organization.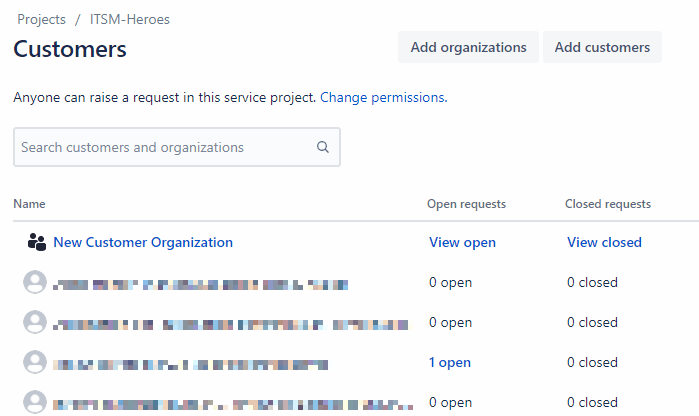 Note: All of these customers will reveice a new invitation email to sign up with the customer portal.
3. Organization Settings
Your JIRA admin must ensure that 'Request Sharing' within Organizations is enabled in the global settings:
Global settings (check under this URL):
https://<YOURINSTANCE>.atlassian.net/secure/admin/SDConfiguration.jspa
Project specific settings (just fyi, no check needed):
https://<YOURINSTANCE>.atlassian.net/jira/servicedesk/projects/<YOURPROJECT>/settings/customer-permissions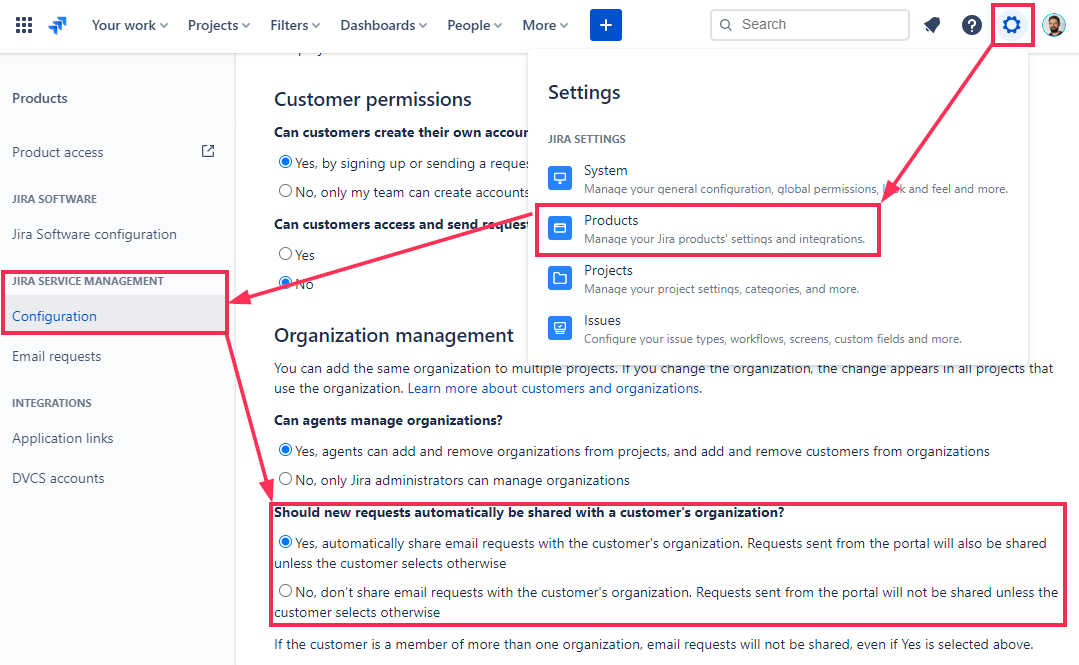 4. Fixed!
New issues created by email addresses registered with Organizations will now be assigned to that organization. Other email addresses of that Organization will now be allowed to comment on existing issues via reply.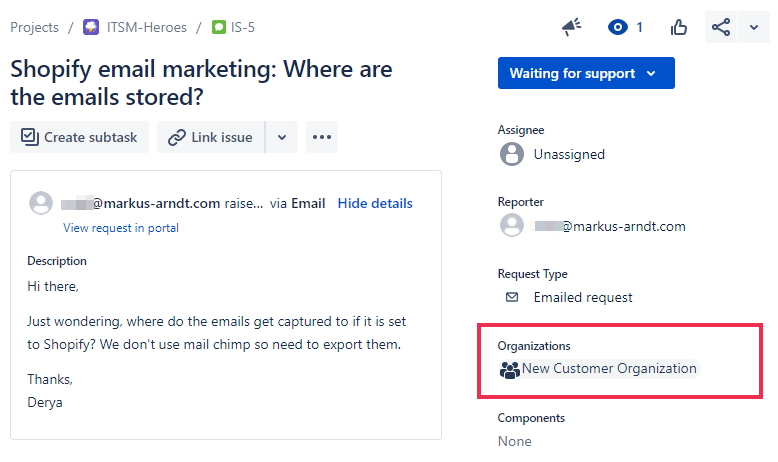 In addition, any people on CC from within the same organization are added as request participants, which signs them up to receive notifications on that ticket. CC'ed people which are not in the organization are however ignored.

5. Update old tickets if needed
Replies to existing issues will however still create new tickets. To repair tickets that were created prior to moving the customers' email addresses into an Organization, you'll need to manually assign them to the Organizations in the issue sidebar.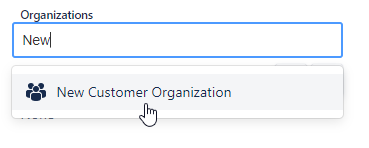 This doesn't work for you?
In case this Quickfix doesn't work for you, feel free to take a look at Duplicate AI (on the marketplace).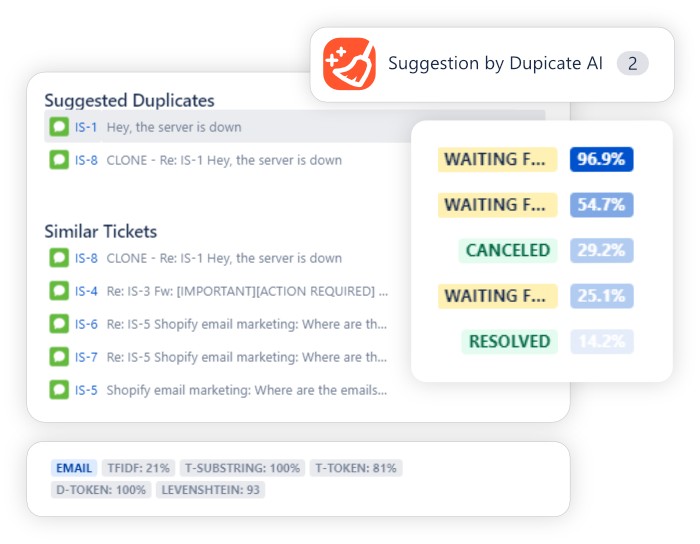 It's an all in one tool to automatically find duplicates / similar tickets and merge them with a few clicks (free for 30 days).

– Cheers, Markus